Vertical Mindset Indicator
For individuals, teams and organisations
Why We Need
Vertical Development

Right Now
Leaders at all levels are facing challenges they have never known before.
It's no longer enough to be good at what you do…or even the best. Leaders need to have a greater range of understanding, resilience, empathy, and ability to respond that enables them to adapt and lead through constant change. 
Vertical Development builds the capacity to adapt and grow new mindsets for meeting the complex realities of today…and opportunities of tomorrow.
Vertically developed leaders are able to think more systemically, see the long-term possibilities, embrace challenges from multiple perspectives, and lead as interdependent collaborators. They effectively toggle between what's on the horizon, what it takes to get there, how best to engage others in the journey, and how to thrive through it all.
These leaders are needed at all levels, not just in formal or senior leadership roles.
Vertical development assessments are an important tool in helping leaders grow more adaptive mindsets.  The Vertical Mindset Indicator (VMI) is a quick, inexpensive, and readily accessible way to gauge mindset and where one tends to fall on the vertical development journey.
The Vertical Mindset Indicator (VMI)
The VMI is scored by A.I, using machine learning to quickly turn out results.
This ease of use and expense makes it scalable and accessible to support all leaders in an organisation.
⇒
Solid research background
Based on the well respected Washington University Sentence Stem Completion test (WUSSC), research done with Harvard University, and across 1,000's of leaders across nationalities and industries
⇒
Utilising the power of A.I
The VMI brings together research rigor with machine learning and rolls it together in a scalable and accessible platform to support leaders in all levels of an organisation
⇒
Increased reach, increased impact
Increased understanding of the people in our organisations makes it easier to translate insights into meaningful mindset change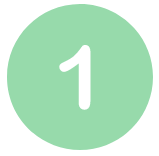 Mindset
Looks at how a leader's mindset affects his or her leadership effectiveness.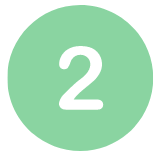 Opportunities
Identifies opportunities for development focus and practice based on mindset and contextual leadership needs.
Culture
Shows how the leadership culture impacts individual leader's behaviors and thinking.
Conformer
Focuses on conforming with the rules and norms of the organisation.
Expert
Motivated to gain mastery and expertise. Values logic and respects other experts.
Achiever
Driven by goals, achievement and meeting the standards they have set.
Self Questioning
Inspired by meaning & purpose. Challenges status quo to finds new ways.
Strategist
Generates organisational and personal transformations. Sees the system.
Synergist
Brings together disparate elements to transform beyond the previously known.
The VMI builds on the work of Susanne Cook-Greuter, a world authority on leadership maturity. Her leader maturity profile (MAP) has been validated across many cultures and populations.  Since 198O, she has analysed more than 11,OOO MAP tests in more than 2OO different academic and business contexts. Link to more
Jan Rybeck, MCC,  brings over 25yrs experience working with individuals, teams, and organisations across the public and private sectors to grow their capacities to meet complexity and change. A thought and practice leader with both coaching and Vertical Development, Jan leads the VMI coaching offering. Link to more
Nick Petrie, author of Future Trends in Leadership Development whitepaper, has helped propel the concept of Vertical Development and Mindset into the Leadership Development community. Link to more
VMI
3 months Adeption access

OUTCOMES

Learn about current stage of mindset development. Explore strengths, blindspots, and opportunities for growth. Receive digital coaching support.
VMI
Assessment + Group Debrief + Leadership Hacks
3 months Adeption access and Leadership Hacks workouts

OUTCOMES

+ Hear insights from other leaders at different stages of development. Engage in group exercises and application. Ask questions and dive into application. Go through our workout library of Leadership Hacks to workthrough top challenges.
VMI
Assessment + 1:1 Coach Debrief + Leadership Hacks
3 months Adeption access and Leadership Hacks workouts

OUTCOMES

+ Gain a personalised understanding of results with a coach. Ask questions specific to challenges and get tailored development suggestions / support.
Interested in the VMI for Your Organisation?
See what insights we can bring you.