Micro-learning for individuals, teams and organisations
Why Micro-learning is Taking Off
On average, we only have 24 minutes for any type of 'formal learning' in our working week.
Time constrained and busy our learning and growth can sometimes take a back seat to the commitment of our everyday lives. Based on the era of micro-learning, JumpShift has developed a series of short, sharp experiences for teams and leaders to combat this that will enable you to have clear takeaway actions that will produce winning results in a short amount of time.
This experience is based around you and organisations flexibility for on-demand learning and is available in person, virtual, online or a mix of them all.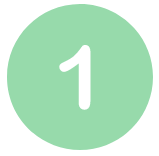 94% of LnD professionals prefer micro-learning
From a survey of learning and deveopment propfessionals, 94% said they prefer micro-learning to traditional time consuming courses because their learners prefer it (Boyette 2012).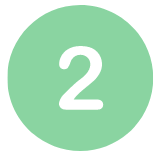 Micro-learning creates 50% more engagement
From a survey of 385 leaders, 50% indicated they would use their company's learning tools more if the courses were shorter. They said longer courses were only only challenging to digest and retain, but taking them also gets in the way of their daily work. 
Micro-learning improves focus and retention by up to 80%
Bite sized learning is easily accessible and more focused, meaning that leaders use this learning as and when needed.
Snackables Workshops We Deliver
Fully customisable. 90-minutes. In-person or Virtual.
Smart Execution Now
Learn to lean into and lead through a VUCA environment. Prepare, don't panic. Focus on the key actions that your team and people can execute now that will put your organisation in the best possible position coming out of these chaotic times. Make it your new normal.
Leading Through Chaos
How to lead well in these unprecedented times. Learn how you can best support your people to be a guiding force through uncertainty. Use tools to establish a stable and positive environment for the psychological safety of your people.
Time Management
Learn how to better manage your time, increase productivity levels and learn tools that will enable you to work smarter not harder, focusing on the areas in your life that really matter.
It Starts With Me
Learn tools to minimise and build resilience from stress in a changing environment. Focus on what matters most and learn to recognise stress triggers that will enable you to respond to a situation before impact is felt.
Coaching and Feedback
Learn constructive and effective feedback, structure a coaching convo, develop empathetic and powerful listening techniques for others to better understand problems and solutions.
Being Effective
Prioritise your 'big rocks' and keep on track in a rapidly changing environment. Control what you can and employ tools that will ensure each team member is accountable and working toward a common goal.
Stress and Resilience
Learn tools to minimise and build resilience from life stresses, focus on what matters and learn to recognise stress triggers enabling to you respond before impact is felt. 
Future Fit
Set yourself, your team and your organisation up for success to come out from Covid-19 leaner, stronger and well placed for what the future holds.
Goal Setting
Get help in setting and executing your work and professional goals. This will guide your focus and enable you to gain clarity in decision making and mapping out how to achieve your purpose.
Coaching conversations provide clarity and content for your leadership challenges, as and when you need it. 
Access a suite of 15-minute coaching conversations between you and your 'coach in your pocket' via the Adeption platform to sharpen your thinking, get fresh ideas and commit to a small (or large) change. This is the ultimate example of what Josh Bersin is calling 'learning in the flow of work' (more here). 
Topics include: 
I really don't have time for this! How do I manage my time most effectively?
Work is stressing me out! How do I build resilience from stress?
How do I keep my cool? How do I improve my leadership presence?
I'd rather not have this conversation. How should I approach a difficult conversation?
My team needs motivation. Manage your team and drive motivation.
How do I run a kickass meeting? Run the most effective meeting possible.
Another change? You've got to be kidding me! Get on the path to embrace change and use it as a competitive advantage.
How do I get breakthrough ideas? Creativity – how do I increase my creative confidence?
Is my network killing my career? Help build influence and improve your network for impact.
How do I get my team on the same page? How do I set my team up for success to deliver results?
Snackables learning is for the everyday leader looking to up-skill, grow and develop in a certain area of their life. These experiences aim to help you become present in your experience through learning skills to better focus on the now, setting you up for success in both your work and personal life. 
Make yourself and your team a priority and work to build yourself to be better. 
Virtual Micro-learning
90-min workshop
 A snackables topic or customised to organisational needs

Up to 50 leaders

Application of D-I-Y process

Includes: workshop prep, delivery and follow up
Coaching Conversation
Online
 15-minute coaching conversation on a topic of your choice

24/7 on demand learning

Access to the Adeption platform

A coach in your pocket
Interested in Snackables for Your Organisation?
See what insights we can bring you.