The people leaders who make JumpShift possible.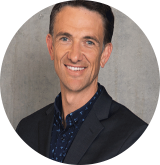 Carl Sanders-Edwards
FOUNDER
About Carl
Carl is our CEO/Founder, and his focus is on democratising leadership development.
Carl has over 20 years experience helping people and workplaces be better with global organizations and startups.
Carl holds an MBA from Babson College, Boston, where he was Platinum-Triangle Fulbright Scholar in Entrepreneurship, and graduated top of his class. He also has a Bachelor of Technology (Hons.) from Massey University, in New Zealand, and was awarded the 2011 Massey University Distinguished Young Alumni.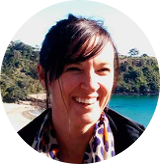 Emma Sanders-Edwards
CO-FOUNDER
About Emma
Emma is in charge of our communications at JumpShift. Emma is fascinated with human behaviour, and creating products, plans and systems that are easy to use.
Emma's background is in marketing and creating businesses. She co-founded Browniepoints.co.nz, an online gift store in 2004, and after turning it into a profitable business and selling in 2009, has since helped create and implement business plans and processes for corporates, SMEs and nonprofits.
Emma has a Bachelor of Commerce and a Bachelor of Science in Psychology (Hons.). She completed a paper in Judgement and Decision Making at Harvard University, Boston, and holds a Certificate in Interior Design from KLC School of Design, London. Emma loves Mexican food, making lists, collecting fabric, and hunting for crabs at the beach with her two kids.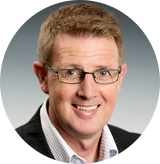 About Don
Don is NZ Managing Director of JumpShift, and brings 15 years of continuous improvement experience and learnings from a variety of industries including Engineering, FMCG, Aircraft, Dairy and multiple SME's.
Don has held senior and junior continuous improvement roles, senior management roles, and been an apprentice – all providing him the ability to share his learnings, and build the capability of people and teams at all levels within organisations. Don has qualifications in Lean, Six Sigma and TOC and his passion is in building the capability of the people he works with ensuring that mindset changes are embedded into the way we work.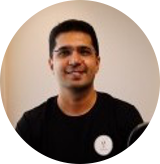 Darshan Doshi
JUMPSHIFT INDIA DIRECTOR
About Darshan
Darshan is our JumpShift India Director. He works with various founders of high-growth startups from India and the US to enable them to scale up their businesses. He is also currently Founding Director at the Center for Entrepreneurship and Innovation at FLAME University (India) and an Advisory Board Member at Babson College Collaborative (USA). Recently, he was the head of Operations at Jio-GenNext, the startup initiative of Reliance Industries Limited (India). Darshan is on the TiE Pune Governing Council body and nurtures the entrepreneurial ecosystem as a TiE Charter Member.
Darshan graduated from Babson College (USA) with honors and worked on strategic projects at W.R. Grace (USA). With a chemical engineering background, Darshan expanded his family business in fertilizers and engineering services across the Indian subcontinent.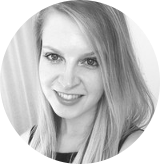 Kristina Montgomerie
PRODUCT MANAGER
About Kristina
Kristina is our Integration Manager. She works on integrating our programs into the Adeption platform, as well as conducting research to keep our programs at the cutting edge of the leadership development field.
Kristina comes to JumpShift from Massey University with a Master's Degree in Leadership Development.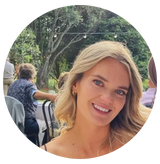 Caitlin Brown
CUSTOMER SUCCESS MANAGER
About Caitlin
Caitlin has a Bachelor of Arts degree and a Diploma in Communications from the University of Auckland. Previously she has held Customer Service and Administration roles in local government and the Property industry.
Having relocated to Wanaka several years ago, Caitlin spends most of her free time, hiking and exploring all that the beautiful region has to offer.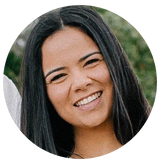 Tessa Belcher
CUSTOMER SUCCESS CO-ORDINATOR
About Tessa
Tessa has a Business Management Diploma from Emirates Aviation College in Dubai, and in the past has worked as a Customer Support Consultant in the banking industry. 
Outside of work, 

Tessa

 enjoys spending time with her husband and 2 young children, making the most of sunny days at the beach and dinning out.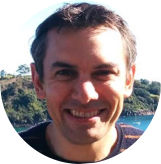 Tim Winstone
CHIEF OPERATING OFFICER
About Tim
Tim is our Chief Operating Officer. He brings 20+ years experience working with businesses to understand their customers, develop teams and improve processes, systems and performance. Tim has worked with both small startup businesses and large corporates in Northern Europe and NZ.
Tim holds a Masters in Business Studies, a Post-grad Diploma in Business and Administration and a Bachelor of Technology with 1st Class Honours. He is an experienced change management facilitator and coach and is certified with the American Society for Quality as a Six Sigma Black Belt.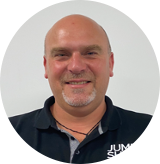 Mark Watkins
VP OF SALES AND DELIVERY
About Mark
Mark is our VP Sales & Delivery at JumpShift. He brings 25+ years experience in sales, facilitation and coaching having worked with organisations across the world through a number of consultancies including his own business. Mark inspires meaningful conversations and is passionate about what enables organisations, teams and individuals to achieve their potential.
Mark holds a B.Sc. (Hons) in Managerial and Administrative Studies from Aston University in Birmingham, UK. He is a coach supervisor, an executive coach and member of the ICF, an NLP practitioner and loves facilitation and coaching that lifts and shifts personal and leadership development.
Mark lives in Waiuku south of Auckland, NZ with his wife Samantha, four children Alanah, Soraya, Jole and Khouri and cats Arty & Nova. He loves the forests and rugged beaches on the West Coast and body boarding with the kids so that the black sands get everywhere at home!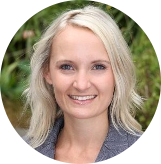 Lettie Dalton
LEAD FACILITATOR
About Lettie
Lettie is a Lead Facilitator at JumpShift. Lettie is a highly experienced facilitator, trainer and coach, with a background working with organisations worldwide to empower, motivate and engage people. She is committed to helping people to be their 'best selves' in order to live their best lives and create positive ripples in the world.
Lettie's extensive background working in project management, sales and leadership roles for corporate organisations has given her first-hand experience of how to address limiting beliefs, habits and gaps from a perspective of strength and possibility. Lettie trained as a facilitator and coach with the Neuroleadership Institute has her Professional Coach Certification (PCC) with the International Coach Federation. She has a diploma in Positive Psychology and Wellbeing. 

Lettie enjoys 'upcycling' old furniture, competing with herself for her fastest 10km run and 'experimenting' with positive parenting techniques on her 2 young children!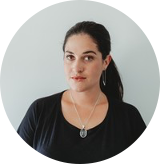 Wanda Baldock
EXPERIENCE LEAD
About Wanda
Wanda is an experience lead at JumpShift. Wanda's passion is advancing women and creating inclusive cultures. Wanda has over 10 years working with all types of organisations creating engaged and high performing teams, supporting individuals to reach their unique potential. Wanda has a background in HR, OD and managing a small business.
Wanda is a certified coach, member of IOD and ICF and is the holder of our Advancing Women Academy accreditation with our global consulting partner Linkage Inc. She holds a Bachelor of Social Sciences from the University of Waikato, and is a current volunteer board member.
Outside of work, Wanda navigates the journey of being a fulfilled and balanced working mum with her husband and two boys.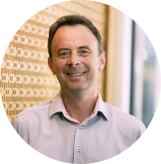 Alistair Dinnis
GM DEVELOPMENT
About Alistair
Alistair transformed his career to help others become their best selves after surviving a life changing event. He feels very honoured to join the JumpShift team as General Manager Development, Coach and Facilitator.
Prior to this he was a senior leader in HR with over 20 years' experience in NZ, Australia and UK in professional services, banking and healthcare. Being a leader himself, he understands the challenges that leaders face in a complex and chaotic world.
Alistair is degree qualified and accredited with the International Coaching Community (ICC), a member of the International Coaching Federation (ICF) and is studying to become accredited with the Global Team Coaching Institute (GTCI).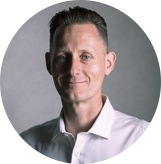 Pete Schibili
LEAD FACILITATOR
About Pete
Pete is Business Manager for Europe and Lead Facilitator. Pete is an experienced management consultant, who has delivered profit growth programs to over 50 businesses as well as holding senior management positions.
Pete has led Landmark Education's, 'Team Management and Leadership' programs and has facilitated hundreds of teams. He is a Six-Sigma Black-Belt, Lean and TOC practitioner.
When he's not improving all things people and teams, Pete is busy raising his two children and exploring Europe from Switzerland.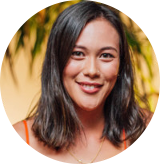 Margaret Stewart
MARKETING ADVISOR 
About Margaret
Margaret is our Marketing and Events Advisor at JumpShift. She works on creating content and collateral surrounding the programmes that JumpShift facilitates. 
Margaret has a Marketing and Management degree from Auckland University and has previously worked in a number of customer focused industries allowing her to bring some extra insight into meeting our customer needs. 
In her spare time Margaret enjoys getting away from the big city, market days and hiking outdoors with her partner.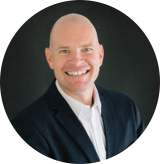 Dan Lake
LEAD FACILITATOR 
About Dan
Dan is a lead facilitator at JumpShift and brings 15 years of leadership development with 18-35 year olds – leveraging coaching, training, and team facilitation.
Dan holds a Master's degree in Leadership focusing on the Millennial generation and building emerging leadership talent. He is passionate about leaders reaching their potential while seeking to help organisations implement practical transformation.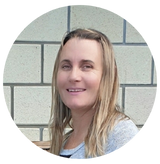 Colleen Visser
CUSTOMER SUCCESS CO-ORDINATOR
About Colleen
Colleen brings her accounts administration background from Barfoot and Thompson and ElectriServ to her work as a customer success co-ordinator at JumpShift. Her experience in the hospitality industry on a well renowned wine farm in South Africa has meant Colleen is able to connect easily with others.
In her downtime, Colleen loves enjoying time with her family, friends and a good wine. Most of her weekends are spent next to the sports fields supporting her children in their sports.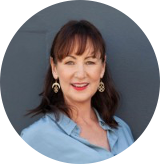 Jacqui Beaver
LEAD FACILITATOR
About Jacqui
Jacqui supports organisations and individuals to take an innovative and creative approach to career design and leadership development. Supporting people to intentionally design career and lives they can thrive in is something Jacqui is passionate about.
Certified in Stanford University's Designing your Life program, Jacqui uses design led thinking methodologies and mindsets to support people with career and life design. Jacqui is also an experienced (ICF certified) coach, leader, training designer and facilitator.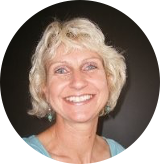 About Kathy
Kathy is an experienced organisational and personal development professional with a zest for helping organisations, teams and individuals thrive and grow. She is a certified transformative coach, member of International Coaching Federation and holds qualifications in Positive Psychology and Wellbeing, Psychology and Economics.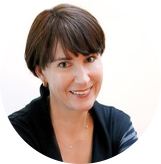 Nicky Sinclair
LEAD FACILITATOR
About Nicky
Nicky is a Lead Facilitator at JumpShift. Nicky has 18 years experience working across a diverse range of sectors but always with the focus on how to support individuals, teams and organisations build capability and create an environment where people can thrive. She is passionate about bringing a strengths-based approach to leadership development and ensuring tangible benefits that can be measured.
Nicky is a trusted advisor and confidant of those that seek her guidance. She guides and empowers people to strive to reach their full potential. Nicky has a background in Organisational Psychology, starting her career in the Royal New Zealand Navy and having worked in various HR and OD roles within New Zealand organisations.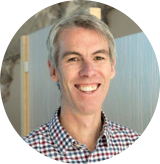 Nick Petrie
RESEARCH ADVISOR 
About Nick
Nick Petrie is JumpShift's Research Advisor and is a Senior Faculty member with the Center for Creative Leadership (CCL), Colorado Springs campus.
Nick is from New Zealand and has significant international experience having spent ten years living and working in Japan, Spain, Scotland, Ireland, Norway and Dubai. Before joining CCL, he ran his own consulting company and spent the last several years developing and implementing customised leadership programmess for senior leaders around the world.
Nick holds a Master's degree from Harvard University and undergraduate degrees in business administration and physical education from Otago University in New Zealand. Before beginning his business career, he was a professional rugby player and coach for seven years. http://www.nicholaspetrie.com/
Michelle Kershaw
LEAD FACILITATOR 
About Michelle
Michelle coaches individuals and teams at all levels to support their development and help organisations create environments where people thrive and business grows.
Michelle holds a Master of Business Coaching with Distinction from the University of Wollongong, is an accredited Global Team Coaching Institute Team Coach and a member of the International Coaching Federation.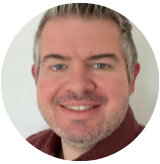 Paul Teasdale
LEAD FACILITATOR 
About Paul
Paul is an improvement facilitator who helps his clients to articulate and deliver against their priority performance targets. With 20 years' experience across Europe and New Zealand, Paul has spent the last 5 years working for McLaren, one of the longest established Formula One teams, taking their
expertise in data-driven decision support to industrial clients.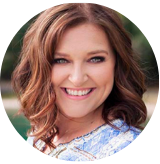 About Ruth
Ruth is a professional certified coach and facilitator with an extensive background in organisational development, leadership development and change management. Ruth has a Diploma in Positive Psychology & Wellbeing and is an mBIT Master Coach and Trainer. Ruth's philosophy is that leadership starts with self and she loves supporting leaders to gain clarity, build confidence and create the impact they desire.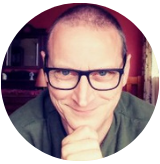 Jon Dunning
LEAD FACILITATOR 
About Jon
Jon is a dynamic and versatile coach, facilitator and innovator with more than 25 years in experience in operational delivery, organisational change, personal performance and team development.
Jon coaches extensively in a wide variety of contexts, working with operational staff, emerging leaders, small business owners, senior managers and independent consultants. As a group coach, Jon has worked with teams to improve the people dynamics, enhance communication and achieve greater alignment.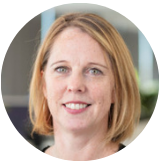 About Lisa
Lisa is an organisational development specialist and an experienced and passionate ICF accredited coach, who has a natural coaching style, which is both warm and engaging. Her coaching and learning philosophy is based on neuroscience and how the brain works to facilitate positive change, by developing a leaders thinking and self-awareness.
With experience in both the public service, corporate and professional service fields, she has focused on delivering great business performance through the development of people.