The leadership coach in your pocket.
Leadership is something you do. You don't learn it in a classroom or by watching videos. Adeption is a coaching app that supports experiential leadership programmes. 
The Adeption platform is an innovative product developed by JumpShift that puts inspiration into action.
The platform is like your own mobile leadership coach – mimicking and improving on a blend of human-to-human coaching sessions and group facilitated workshops. It's built around the premise that to really change our behaviour, we don't just need more inspiring content. Adeption is optimised to help us act on what we learn – put that inspiration into action.
Simply consuming content or sharing with others is unlikely to make new behaviours stick so Adeption helps us act on, reflect and share what we learn. Participants are guided through a number of configurable experiences. Each experience takes participants through our D-I-Y (TM) process and inspires 'smart action'.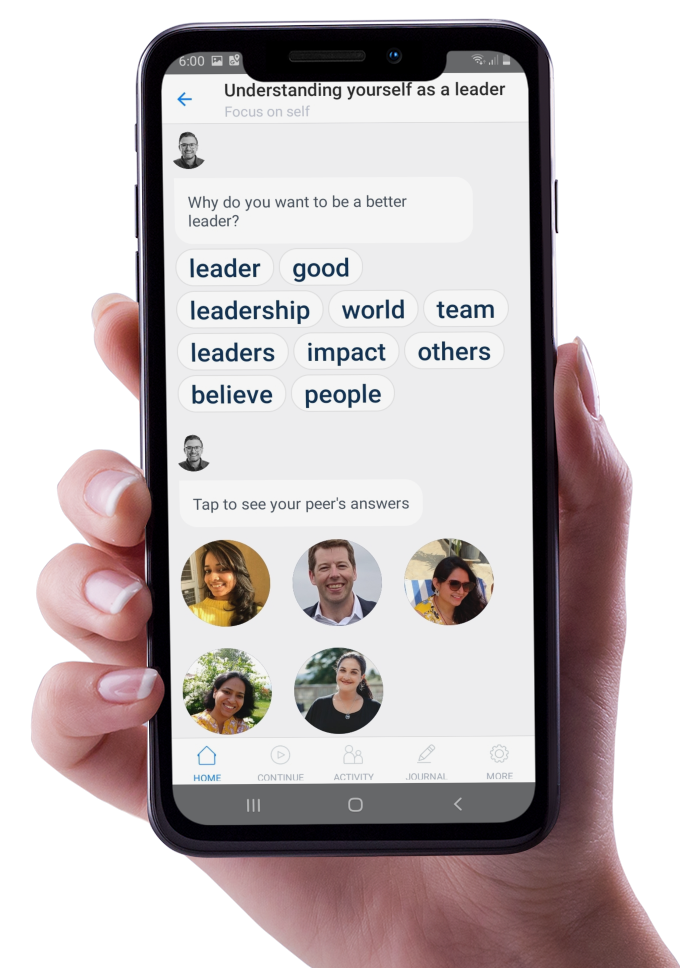 Combining the Latest Thinking From
Vertical Development
Creating developmental experiences
Design Thinking
Prototype, prototype, prototype to build your way forward
Behaviour Change
Big effects can come from small changes
Lean
Zero waste – discover content as you need it
Want a Demo or to Find out More?
Explore how Adeption can support your leaders today!