For individuals and teams
Book in a free 30-minute discovery call for us to better understand your coaching needs and how we can support you
We truly believe that for people to transform, you have to provide the right environment and support for them. That's why we offer a unique type of insight led support for leaders.
Many people don't have someone they can just talk to in confidence. To share their concerns, check their thinking with and help to look at things from a different perspective. Whether you are looking for someone who you can trust outside your team, or for someone to help you with your team, our pool of JumpShift coaches aim to help leaders adapt to the exciting but challenging opportunities emerging in the workplace.
We build learning agility and leadership capability by connecting people and ideas through high impact coaching that transforms capability, confidence and effectiveness and creates sustainable behaviour change, inspiring smart action in real work and life.
We offer both 1:1 and team coaching.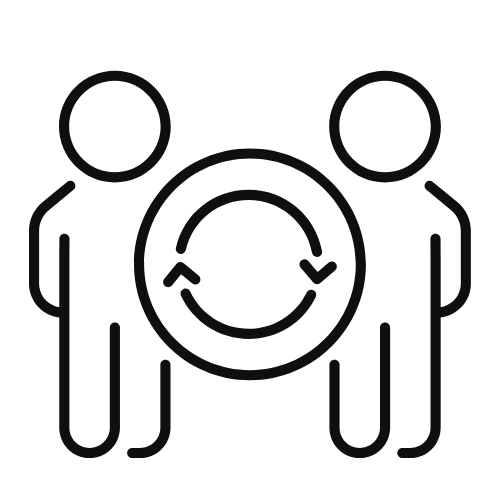 Tailored to your purposes we partner with these leaders for 1:1 coaching:
Executives
Senior Leaders/ People Leaders
Emerging Leaders
Influence Leaders (technical specialists who have taken on leadership roles)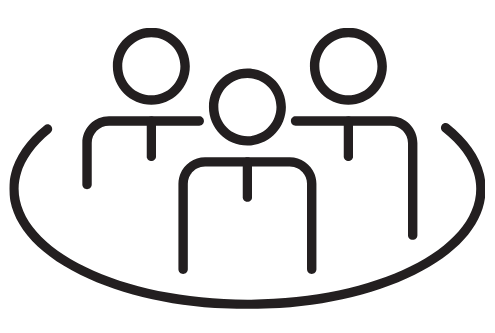 We enable teams to develop their own superpowers that maximise their capability and performance as a team. We do this by coaching teams to:
Create an environment that enables you to thrive

Optimise your

 

mindset and behaviours as part of a broader system in your organisation and your external context

Grow your capability and confidence to ultimately become a 'self-coaching team' – learning to develop yourselves as a team in a sustainable way.
Our JumpShift coaches will help you to gain self-awareness, clarify goals, achieve your development objectives and unlock your potential. We can provide options so you can select a 'best fit' coach for you or your organisation.
Based on what you're after, a typical JumpShift Coaching programme will involve a (free) first meet to discuss what you want to achieve/ the challenges you're facing and if we're the right fit for you. Following this, your coach will work with you to develop a coaching programme that is aligned with your needs and works with your lifestyle. Remember, we're the ones here to support you!
To embed your developmental journey, a customised coaching experience on Adeption will also be created for you, enabling 24/7 access to a 'coach in your pocket'. The Adeption platform is used to reflect on insights and actions on this journey and is also a chance to pull from a set of relevant coaching tools to support your growth. 
A suite of 15-minute 'coaching conversations' will also be made available to you via Adeption. These can include: Changing Roles – Creating your 'Leadership Backbone' – Leading Change/ Dealing with Change – Life Planning – Holding Crucial Conversations.
Let's Talk!
Initial meet and greet to find out how we can support you. This is also a great time to find out if we're a good fit for you too!
Discovery
Meet with your coach to dive a bit deeper into your life and test the waters on what direction you want to take your coaching journey in.
Plan
Your coach will put together a programme tailored specifically to you. This will set you up so you know exactly what to expect from your coach – with some wriggle room of course!
Action
You decide what works for you. Meet with us on a regular basis or when a challenge/ decision arises and we'll be there to support you.
Reflection
How are the things you've put in place or actioned working out for you? This is a chance to reflect on your journey thus far.
We have significant experience in developing and delivering coaching programmes for executives, GMs and senior leaders across a wide range of industries around the world.
JumpShift coaches share the vision of JumpShift and are experienced business leaders in their own right. They draw on both extensive coaching expertise, business and personal experience, and are therefore credible when working with people across organisations, industries and geographies. They don't take themselves too seriously; provide pragmatic approaches and real-world insights and stories. 
Don has held senior and junior continuous improvement roles, senior management roles, and been an apprentice – all providing him the ability to share his learnings, and build the capability of people and teams at all levels within organisations.
Don has qualifications in Lean, Six Sigma and TOC and his passion is in building the capability of the people he works with ensuring that mindset changes are embedded into the way we work.
Mark holds a B.Sc. (Hons) in Managerial and Administrative Studies from Aston University in Birmingham, UK. He is a coach supervisor, an executive coach and member of the ICF, an NLP practitioner and loves facilitation and coaching that lifts and shifts personal and leadership development.
Lettie is a highly experienced facilitator, trainer and coach, with a background working with organisations worldwide to empower, motivate and engage people. She is committed to helping people to be their 'best selves' in order to live their best lives and create positive ripples in the world.
Lettie's extensive background working in project management, sales and leadership roles for corporate organisations has given her first-hand experience of how to address limiting beliefs, habits and gaps from a perspective of strength and possibility. Lettie trained as a facilitator and coach with the Neuroleadership Institute has her Professional Coach Certification (PCC) with the International Coach Federation. She has a diploma in Positive Psychology and Wellbeing. 
Dan brings 15 years of leadership development with 18-35 year olds – leveraging coaching, training, and team facilitation in over 30 countries.
Dan holds a Master's degree in Leadership focusing on the Millennial generation and building emerging leadership talent. He is passionate about leaders reaching their potential while seeking to help organisations implement practical transformation.
Nicky is a trusted advisor and confidant of those that seek her guidance. Her approach is collaborative, creative and customised
She guides and empowers people to strive to reach their full potential.
Nicky has a background in Organisational Psychology, starting her career in the Royal New Zealand Navy and having worked in various HR and OD roles within New Zealand organisations. She started her consultancy business in 1999 and has worked with many of New Zealand's successful organisations. Specialising in all aspects of leadership and team development, she has built a reputation of providing practical, supportive and effective development initiatives.
Alistair is General Manager for Development at JumpShift and an experienced coach and facilitator. He is a senior leader with a people & culture background and over 25 years' experience in the UK, Australia and New Zealand across sectors including banking, professional services and health. 
He is passionate about making a meaningful difference to the lives of others and leads the JumpShift Foundation, with the mission of making high quality leadership development available to people and organisations who may not otherwise have access to it.
Alistair holds a BSc (Hons) from the University of Aberdeen and a Post Graduate Diploma (with distinction) in HR Management from Napier University in Edinburgh. He is accredited with the International Coaching Federation (ICF) for individual coaching and the European Mentoring and Coaching Council (EMCC) for team coaching.
Kathy is an experienced organisational and personal development professional with a zest for helping organisations, teams and individuals thrive and grow to achieve their goals.
She is a certified transformative coach, member of International Coaching Federation and holds qualifications in Positive Psychology and Wellbeing, Psychology and Economics. Kathy's diverse
background in senior roles in leadership, organisational development, HR, marketing and sales enables her to combine a strong business acumen with passion and expertise to unlock people's potential.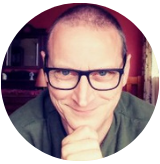 Jon is a dynamic and versatile facilitator, and leadership coach. Before working in leadership development, he had over 30 years' private and public sector experience in operational delivery, organisational change, team development and performance roles in Europe, USA, Australasia, and the Far East.
In recent engagements, Jon has worked in a wide range of environments in New Zealand and the Far East including local, regional, and central government bodies, banking & law, manufacturing & heavy industry, telecommunications & technology, produce and FMCG and not-for-profit service providers.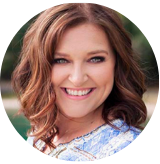 Ruth is a professional certified coach and facilitator with an extensive background in organisational development, leadership development and change management. Ruth has a Diploma in Positive Psychology & Wellbeing and is an mBIT Master Coach and Trainer. Ruth's philosophy is that leadership starts with self and she loves supporting leaders to gain clarity, build confidence and create the impact they desire.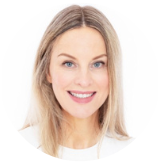 Following a 12 year career leading people globally at Air New Zealand, Caroline began specialising in transformative coaching, helping leaders and organisations close the gap between where they are now and where they want to be. Caroline holds an Associate Certified Coach Credential from the ICF.
As a facilitator, Caroline creates psychological safety and connection as a foundation for reflection and learning. She is passionate about growing leadership capacity and resilience in order to foster positive engaged cultures that deliver results.
Caroline has a passion for cultivating wellbeing and as a long-term meditator believes that by taking care of our inner world, we can better thrive in the outer world.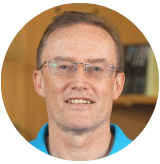 Anton is a registered psychologist. He has 28 years of international experience in forensic, organisational and clinical settings providing coaching, supervision, counselling and group facilitation through a neuroscience and leadership lens.
He uses his training to help individuals 'get under the hood' of their own behaviours, and that of others, to help maximise their strengths, and resolve their self limiting thoughts and feelings. He has trained in various therapeutic change models including CBT, solution focused therapy, motivational interviewing, ACT, and EMDR, which he has applied successfully to leadership, coaching, mental wellness and change management.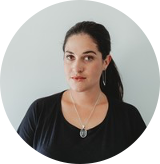 Wanda has held HR and Organisational Development roles in corporate organisations, consulting firms, and for over four years has been a Lead Facilitator and Coach for JumpShift's programmes.  This means she can bring a holistic perspective to her design, coaching and customer success work to create a meaningful impact within our clients organisations. 
Wanda is a trained and practiced executive coach with a specialisation in working with women, particularly in early career and those in career and life transitional periods.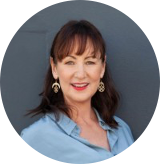 As an experienced Senior Leader, Leadership Development Facilitator and Coach, Jacqui supports organisations and individuals by using her diverse skill set to increase personal, professional and performance potential.  Her previous experience at Air New Zealand allows her to understand the challenges & opportunities that both organisations & individuals face when it comes to the ever changing landscape of leadership. 
She brings a strong human-centred focus to her work and believes thriving, capable leaders deliver exceptional results. This coupled with her ability to deeply connect with the people, helps spark insights and transformative growth in those she partners with. 
If you want to embrace a forward thinking, humanistic way of engaging your people around leadership development, Jacqui is well placed to support you on that journey. 
Helping people and organisations to intentionally develop their leadership capability, careers and live lives they can thrive,  is something she is passionate about.
Michelle specialises in helping people, teams and organisations unlock their potential. She has over 30 years' experience in the UK, Australia and New Zealand, and has held leadership roles across number of different industries including Technology, Financial Services, Education and Telecommunications.  She is passionate about helping others gain insights and achieves outstanding results through applying her extensive leadership and coaching expertise and knowledge.  She currently consults in the Culture and OD space, facilitates leadership programmes and coaches individuals and teams.
Michelle holds a Master of Business Coaching from the University of Wollongong, is accredited as a GTCI Certified Practitioner in Team Coaching, holds the European Coaching and Mentoring Council (EMCC) Individual Team Coaching Accredited Practitioner qualification and is a member of the International Coaching Federation (ICF).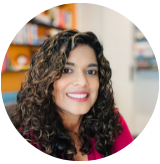 Driven by a passion for unlocking the human power of design, Dani works with leaders and teams to drive innovation and create change. As a coach Dani leverages a human-centred approach and leading practices in behavioural science to help individuals and teams achieve their desired outcomes. 
Internationally, has worked with large corporates such as HSBC, NTT Services, and Bank of America leading teams in transforming customer and people experience. She also served as an executive coach for c-suite leaders in the financial services sector. In New Zealand Dani has delivered for work Westpac NZ, BNZ, IAG, and ASB. 
Dani has a PhD in Design Thinking where her research focused on building and measuring design thinking capabilities. She also holds a Masters in Organizational Science where her studies focused on behavioural science and she completed clinical training in executive coaching, she also holds a Masters in Business Administration and a Masters in Leadership Development.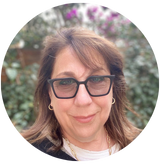 Renee is an accomplished coach with 25+ years of international experience in coaching, executive coaching, team facilitation and group development. She is passionate about empowering individuals and teams to expand their perspective, address limiting beliefs, and unlock their true potential.
Renee is trained in a variety of different personal development methodologies and leverages her breadth of experience to tailor her approach and truly connect with those she works with. Her experience as Head of People & Culture and Co-Founder of a  personal development institute provides a unique understanding of how to work with different teams and organizations around the world. Ultimately, she facilitates others to explore and find the answers that help them to move forward from wherever they are in their own journey.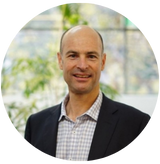 Cameron has over 25 years experience as an organisational development and learning specialist who has held senior consulting roles with Melbourne Business School and management roles in multinational companies in Australia, Asia and the Middle East. His passion is working at the intersection of the individual and group and creating spaces for people to discover their potential for learning and growth.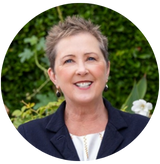 Andrea has been coaching professionally for over 20 years with over 2000 hours of leadership coaching in Oil & Gas, Mining, Finance, Health, Government, Architecture, Tertiary Education.
Qualifications: Certified Graduate, Executive Coaching Program, Columbia University NYC, USA; Member since ICF 2008.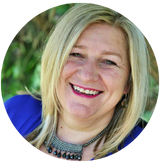 Anna McNaughton is an experienced executive coach with over 25 years as a coach, facilitator and management consultant. Anna knows that people capability and development is key to driving business success.
Engaging, outgoing and commercially astute, she helps businesses get the most out of people by helping people reach their potential.
Anna has been in executive and general management roles in both NZ and Australia businesses including managing director of a consulting business and running her own business. She has worked with a wide range of corporate, government and not-for-profit organisations, across most sectors.
She is an internationally credentialed coach (ICF), is PROSCi accredited and holds qualifications in Higher Education and Career Development
Meet Roxanne Salton, Chief Digital Officer at Southern Cross Health Society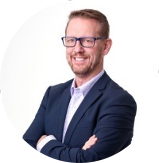 The structure that was bought to the coaching eased me into my journey quite quickly. I was feeling valued, feeling reassured and feeling energised, starting to crystallise my thinking about what I wanted to get out of coaching. Mark captured everything I said, listened and guided me magically through the process. What really impressed me is that Mark always had a plan but wasn't wedded to it. If I needed to talk about something different on the day. We worked through that.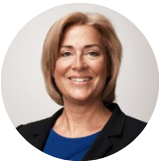 I thought I knew where I wanted to be but I wasn't asking the right questions. Meeting with Don really cemented the challenges I needed to face and really understand what is of value to myself moving forward. This conversation completely opened me up to how I see myself, what my next five years would look like and who I really wanted to be. For that I'm so grateful. I now find myself exactly where I want to be, know exactly where I want to go and what steps I need to take to get me there.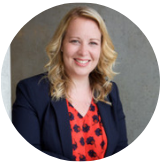 Mark adapts to the needs of the individuals in front of him and that's a sign of a truly great coach. Looking back, I was taken on an approach that was bespoke to me – a challenging and gentle approach. It was a continous improvement cycle, you're never not doing the work and that's something I really enjoyed. Some months I met with my coach more frequently and if there was something particularly meaty that I needed to work on we'd meet two or three times a month.
Interested in JumpShift Coaching?
We'd love to walk alongside you on your journey.