Leadership Circle Profile
For individuals, teams and organisations
Illuminating Leader Effectiveness
Connecting patterns of action with habits of thought.
The Leadership Circle Profile (LCP) is a true breakthrough among 360-degree profiles, connecting a well researched battery of competencies with underlying and motivating habits of thought. 
Looks at the source of a leaders behaviour to get greater leverage on change. 
The LCP is a tool that has been years in the making, bringing key issues to the surface and putting leaders in touch with what is working and what can be lifted (and why!). 
By shining a light on the underlying thinking patterns that drive current behaviour, you'll unlock new choices and possibilities.
The LCP is the only instrument that measures the two primary leadership domains – creative competencies and reactive tendencies – and integrates this information so that key opportunities for development immediately rise to the surface.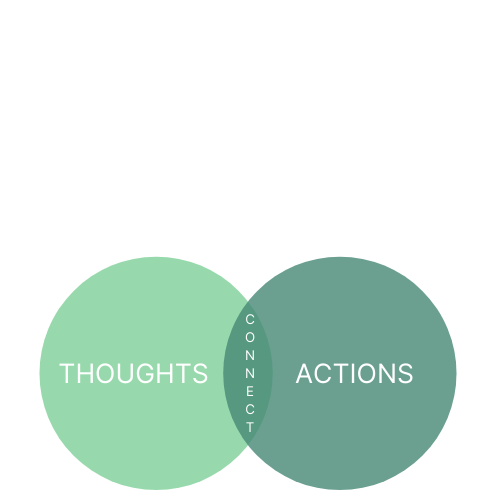 The Leadership Circle Profile is the world's only fully integrated leadership model and tool.
Backed by deep credible research.
Reliable, valid and directly correlated to business outcomes.
Over, 9000+ certified practitioners worldwide.
Experienced in over 5,000 organisations; including global multinationals, F500, not for profits, education, health and many other sectors.
Highlights Development Opportunities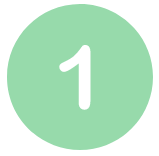 Creative Competencies
Measure how your leaders achieve results, bring out the best in their teams and enhance their own development.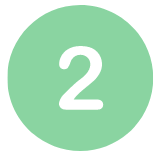 Reactive Tendencies
Discover the self-limiting leadership styles that can hold a leader back from succeeding and identify ways to change this. 
Internal Operating System
Find out how the inner world of thought translates into a productive or unproductive style of leadership. 
Over 200,000+ leaders have used the Leadership Circle Profile (LCP) in their learning and development. This provides you with a benchmark across an extensive range of executive level leaders across industries and geographies, globally.
Unlike most profiles that take hours to interpret, the Leadership Circle Profile reveals itself in seconds, putting leaders in touch with what is working, what is not, and why. Here's what your results can be expected to look like: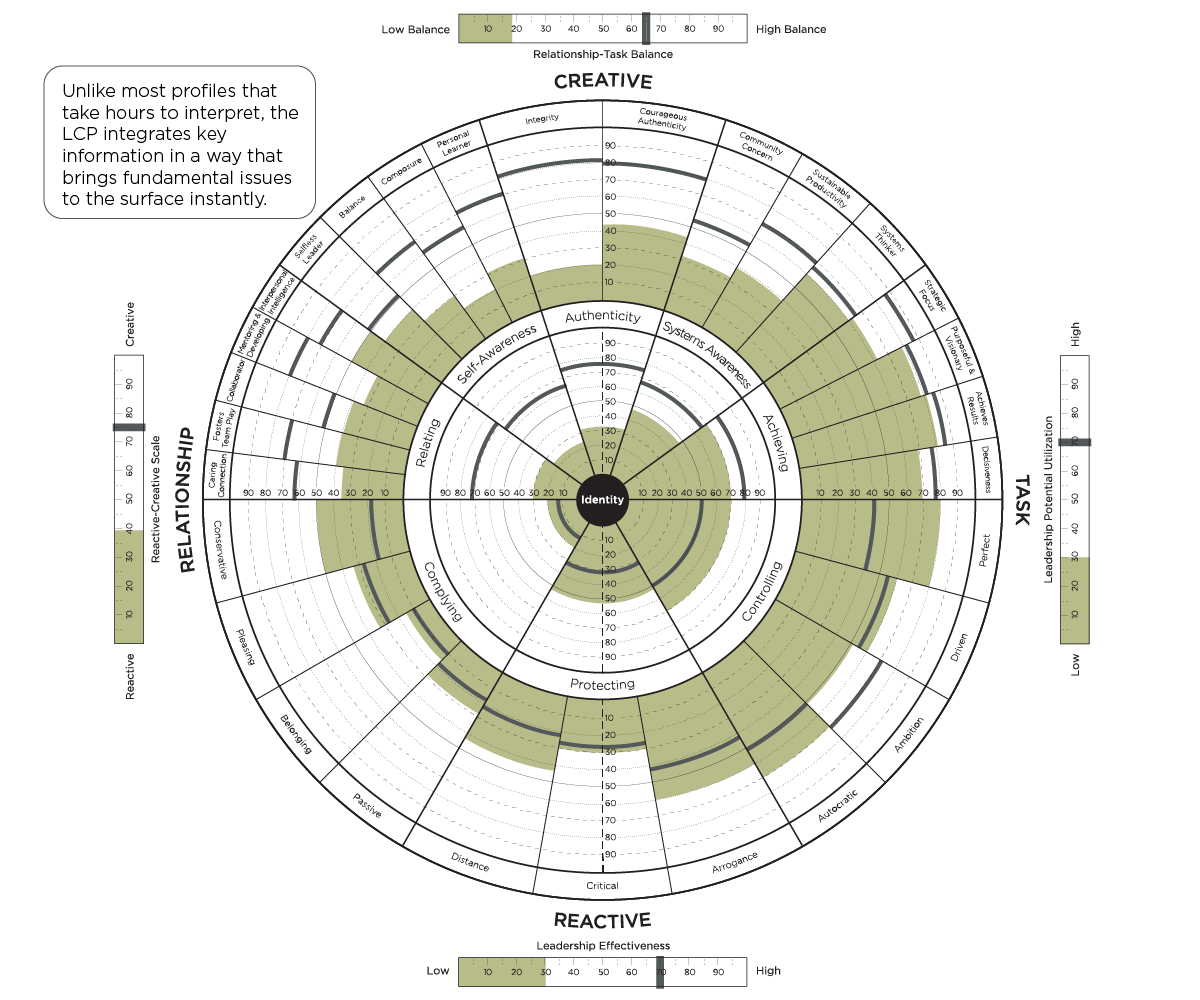 Interested in How The LCP Works?
See what insights we can bring you.